If you're looking for some inspiration to wrangle the kids away from their screens and spend some time in nature, we have the perfect walk for you. Look no further than Maroochy Wetlands Sanctuary.
This little known, yet beautiful walk is hidden away in Bli Bli and offers the perfect mix of nature, exercise and the opportunity to spot plenty of little creatures.
It's a flat, approximately 1km walk along a 2m-wide wheelchair and stroller accessible raised boardwalk that winds its way through a diverse range of vegetation.
Beginning at the small carpark where a small information centre and toilets are located, you wind your way through wet and dry eucalypt forest, rainforest, melaleuca forest, salt marsh, casuarina woodland and mangroves.
And after all that, you'll also find yourself wandering out over Maroochy River on the Maroochy Wetlands Sanctuary's jetty.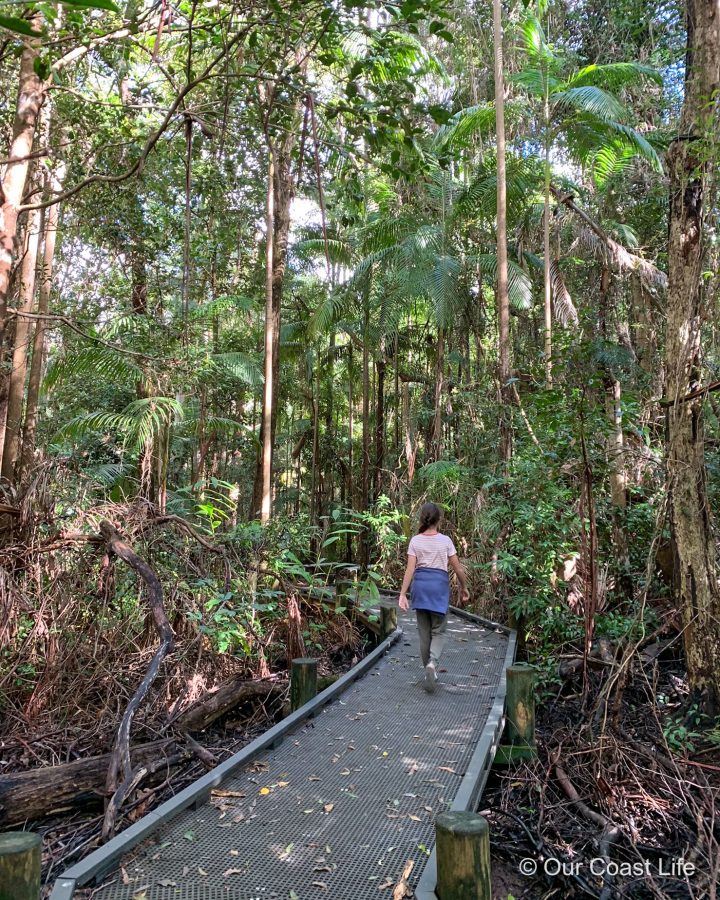 It's thought that over 200 species of birds frequent the area, while you can also spot crabs, butterflies, fish, shellfish, and even the odd snake. Although, we haven't spotted any snakes on our visits yet. But we have spotted stingrays in the river, which the kids found pretty exciting.
It can be a little tricky to time your visit to spot lots of the local critters, but we find somewhere in between the tides offers the best opportunity to spot hundreds of the little crabs (which include fiddler crabs with their distinctive large orange pincher claws) and fish that live amongst the muddy mangroves.
If you want to learn more about the flora and fauna along the way, pick up a copy of the Maroochy Wetlands Sanctuary Support Group's Self-Guide Walk, which provides a comprehensive guide to go along with the small orange site numbers located along the boardwalk. You can find the guide online here: https://www.maroochywetlandssupport.org.au/whats-on-in-the-wetlands/self-guided-walk/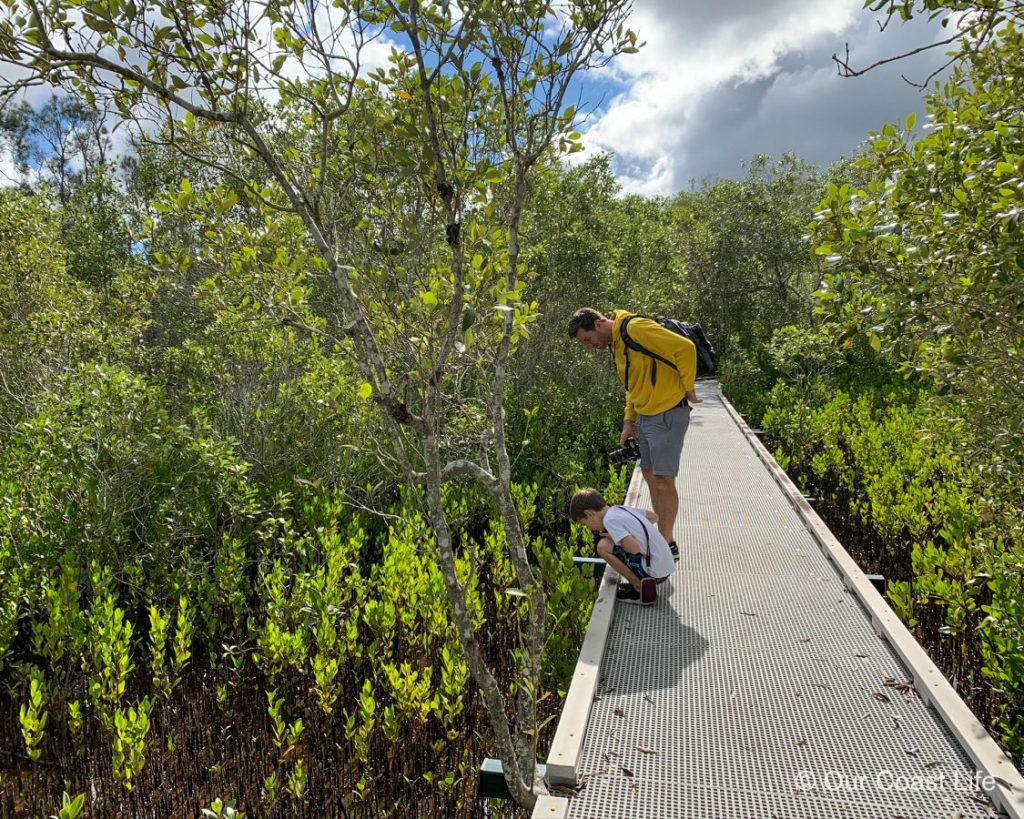 The Maroochy Wetlands Sanctuary definitely packs a lot into a short and easy walk. However, be warned! The wetlands can be a haven for mosquitos, so come prepared with insect repellent!
Plus, as an added bonus, if you're feeling in need of a refreshment after all your exploring, you'll be delighted that McMartin's Strawberry Farm is right next door.
From about June to October you can pick your own strawberries, or enjoy a strawberry ice cream or hot coffee while the kids have fun on the playground. That's a winning day out in our book!
Click here for all the details of where to pick your own strawberries on the Sunshine Coast.
LOCATION: Maroochy Wetlands Sanctuary, Sports Road, Bli Bli Qld 4560.
DIRECTIONS: Driving along Willis Road (which is the main route between Bli Bli and Yandina) turn right into Lefoes Road at the traffic lights, then turn right into Sports Road at the tennis courts. The Maroochy Wetlands Sanctuary is at the end of the sealed road, on the right. (You can also follow the strawberry signs which direct you to McMartin's Strawberry Farm next door.)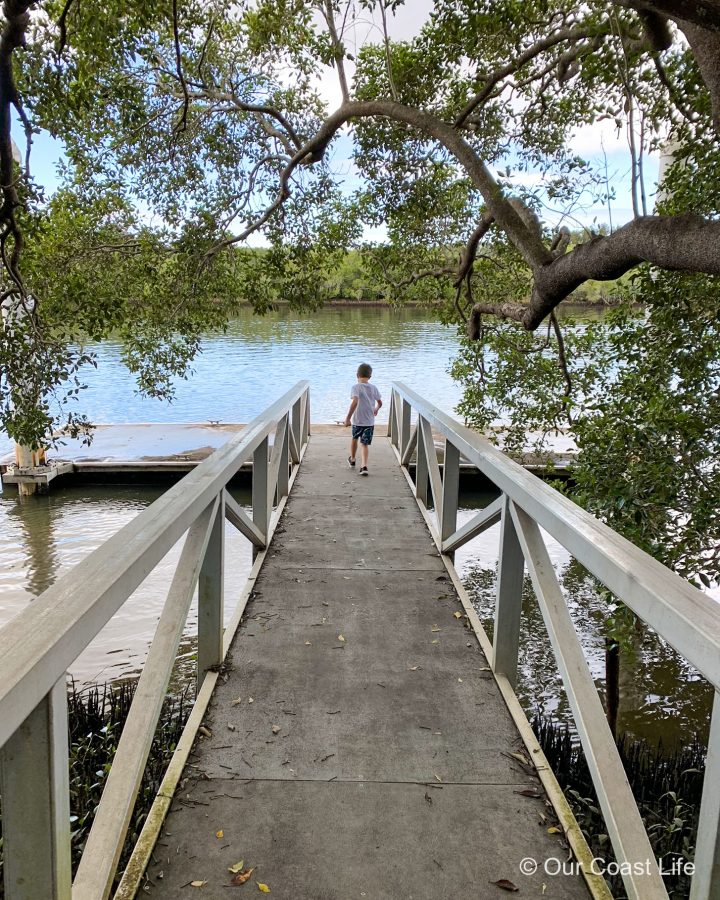 More ideas for adventures on the Sunshine Coast: