One of the world's most important nesting beaches for loggerhead turtles is found within driving distance of Brisbane and the Sunshine Coast.
From December to March each year, the white sand beach of Mon Repos near Bundaberg becomes a hive of activity as loggerhead, green and flatback turtles visit the beach to lay their eggs.
From November to January you are most likely to see the majestic mothers making their way up the beach to nest, while from January to March you are more likely to see baby hatchlings emerging and making their way down to the water's edge.
We've visited this beautiful location twice and have been lucky to experience both, and they are equally impressive.
We challenge you not to be moved by watching the mothers digging their nests with love and precision, or seeing the hatchlings emerge, flippers going a mile a minute like cute little wind-up toys as they hurry their way down to the water.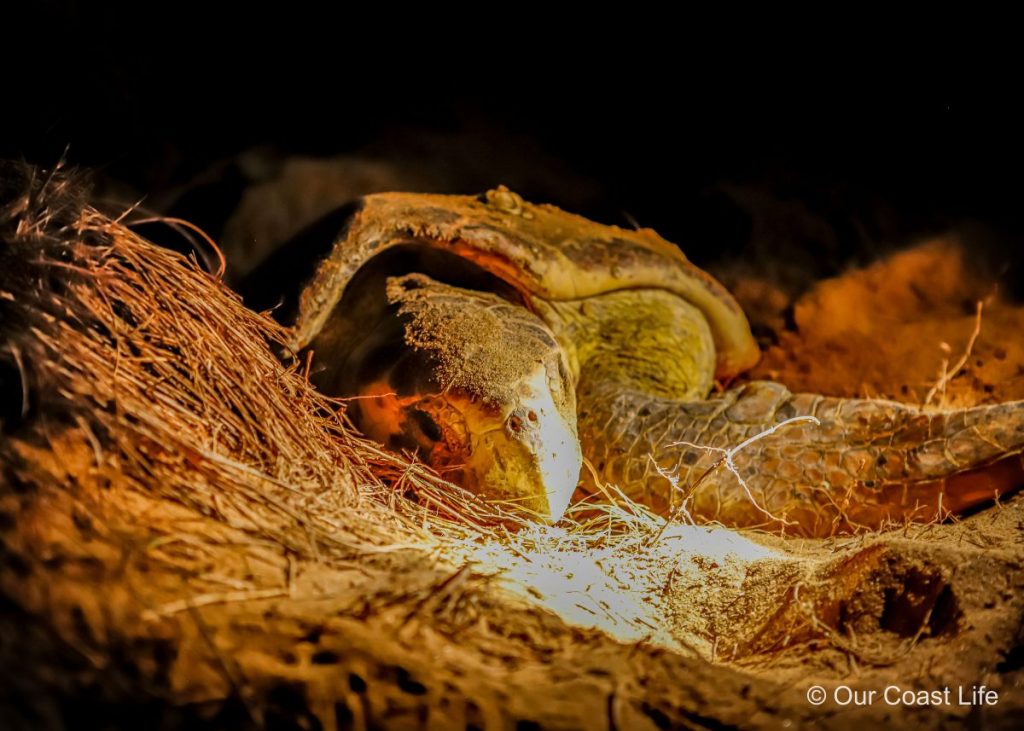 What you need to know
Visiting Mon Repos is a popular experience, with people travelling from all over the world to visit, so try to book as far in advance as possible.
You can book online here, but bookings are only open prior to the start and during turtle season. You can, however, sign up to the Mon Repos Turtle Centre email list to receive an alert when bookings open.
Public access to the beach between dusk and dawn during nesting season is prohibited for the protection of the turtles, so you must book on a tour if you want to visit.
There is a small fee for the tours, but it is well worth it for the experience. Funds are also used for the preservation of Mon Repos and in conservation efforts for the turtles around the world.
The Mon Repos Turtle Encounter tour runs from 7pm until 2am. You are asked to arrive ahead of time, but don't expect to get to see any turtle experiences that early.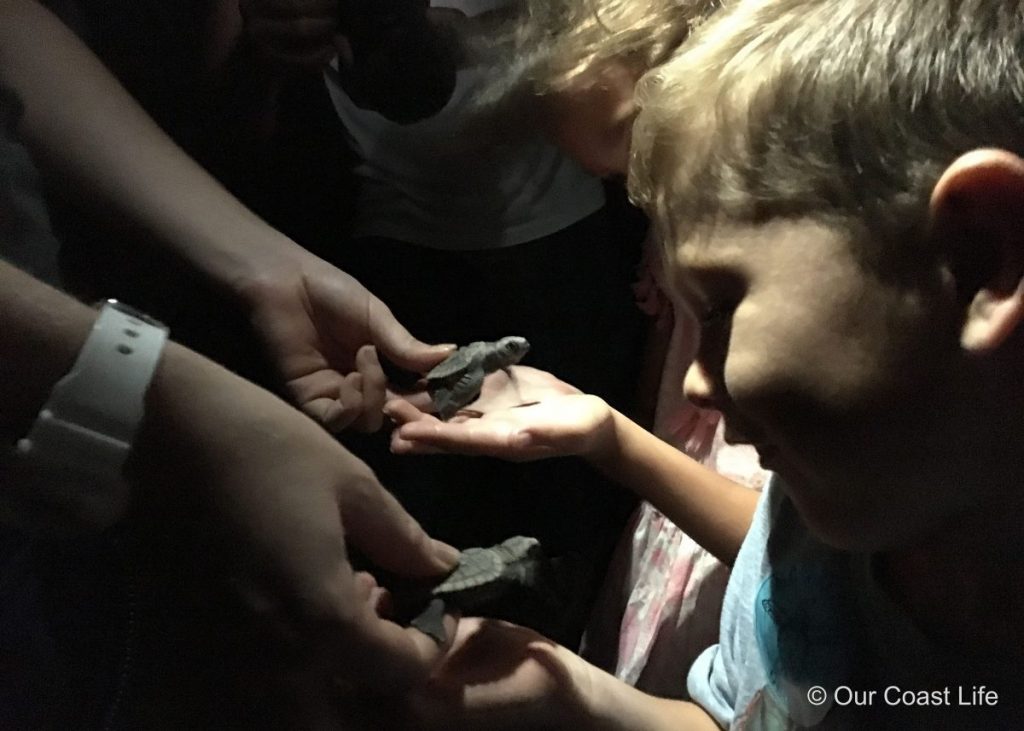 What to expect
The Mon Repos Visitor Centre has recently undergone a compete overhaul, and visitors are now asked to park a little further away in a council carpark and take a shuttle bus back to the visitor centre. But don't worry, the shuttle bus runs as late as necessary to get visitors back to their vehicles.
Visitors are broken up into several groups (six groups on the night we visited) and allowed down onto the beach in stages as the turtle events occur.
If you are travelling with young kids, you'll want to try to get into one of the first groups and the easiest way of ensuring this is to book early. While it's not guaranteed, the general rule seems to be that the earlier you book, the earlier in the night your group will go. So this is one experience where it really does pay to plan as far ahead as possible.
On the night we visited, we were in group 3 out of 6 (having booked about four weeks in advance) and were allowed down to the beach to see our turtle by about 8.30pm. As we were leaving the beach about 11pm, the last group for the night was making their way out to see their turtle.
But please remember that this is a natural experience with wild animals, so there are no guarantees for when, where or how many turtles will arrive or nests of hatchlings that will emerge. In some ways, this experience can be a test of your patience (especially if you have young kids) so be prepared!
There are a lot of interesting interactive activities on offer at the visitor centre, and they also run informative videos and so on throughout the night. There is also a small café and souvenir shop on site, but they do close up before all the groups have departed.
Our advice would be to take some snacks and something to entertain the kids. Best to be prepared in case you do experience a bit of a wait.
Inspiration for more animal encounters: