It's every young boy and girl's dream – and that of a fair few adults too – whizzing around a green, leafy park on a mini steam train!
And at just $3 a ride (or four for $10), it's a pretty reasonable dream ride to afford.
Once a month the members of the Sunshine Coast Railway Modellers Society (SCRMS) open up their park and model railway to the public.
Usually held on the last Sunday of the month, from 10am to 3pm, you can happily ride miniature steam and electric trains until your heart's content, happy in the knowledge that your ticket price is actually a donation and put towards the upkeep of these amazing models.
There is a wide range of trains on show, winding their way around Nambour's Model Railway Park which covers two levels of lush grassy parklands that are joined by a bridge over Namba Creek.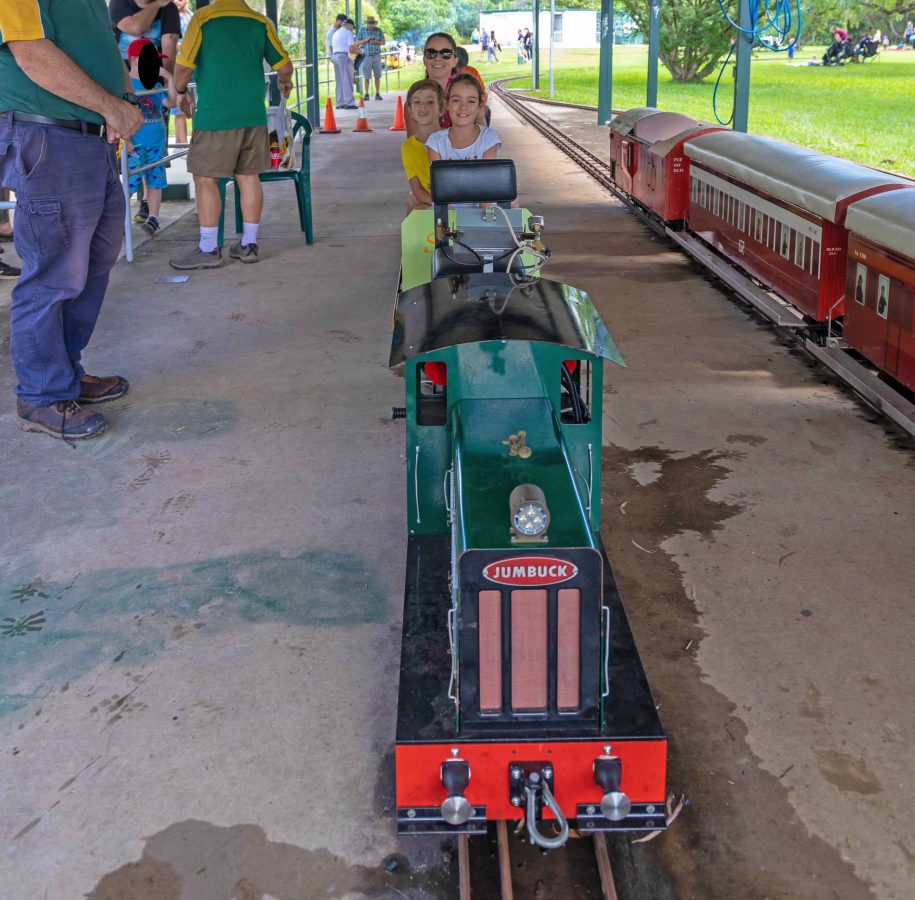 In the past we've ridden a few of the steam trains but on our most recent visit we found ourselves on an electric model and were amazed at its speed. For something so small, it sure flew around the track!
All the members of SCRMS are very friendly and knowledgeable, so feel free to ask them questions about the models as they'll happily explain their history and inner workings.
The park at 1 Florence Street, Nambour, is also the perfect place to take a picnic, although members of SCRMS do regularly put on a sausage sizzle and small stall of home-baked treats.
One year we even held our son's birthday party at the model trains, and it was a definite hit with the kids (young and old!) By taking along a picnic and birthday cake, we were able to offer the kids rides on the trains in between party games and it turned out to be a fantastic "unique" party idea for a very reasonable price.
What you need to know about the mini trains
Where: Model Railway Park, 1 Florence Street, Nambour.
When: Usually the last Sunday of the month, 10am to 3pm. Running dates for 2020 are: 23 February; 22 March; 26 April; 24 May; 28 June; 26 July; 23 August; 27 September; 25 October; 22 November. (Correct at time of publication.)
Cost: $3 a ride, or four rides for $10. Children 3 and under are free with a paying adult. Bookings not required.
Amenities: Yes, toilets are available at the park. There is carparking onsite but it is limited and tends to fill up quickly.
Website: scrms.org.au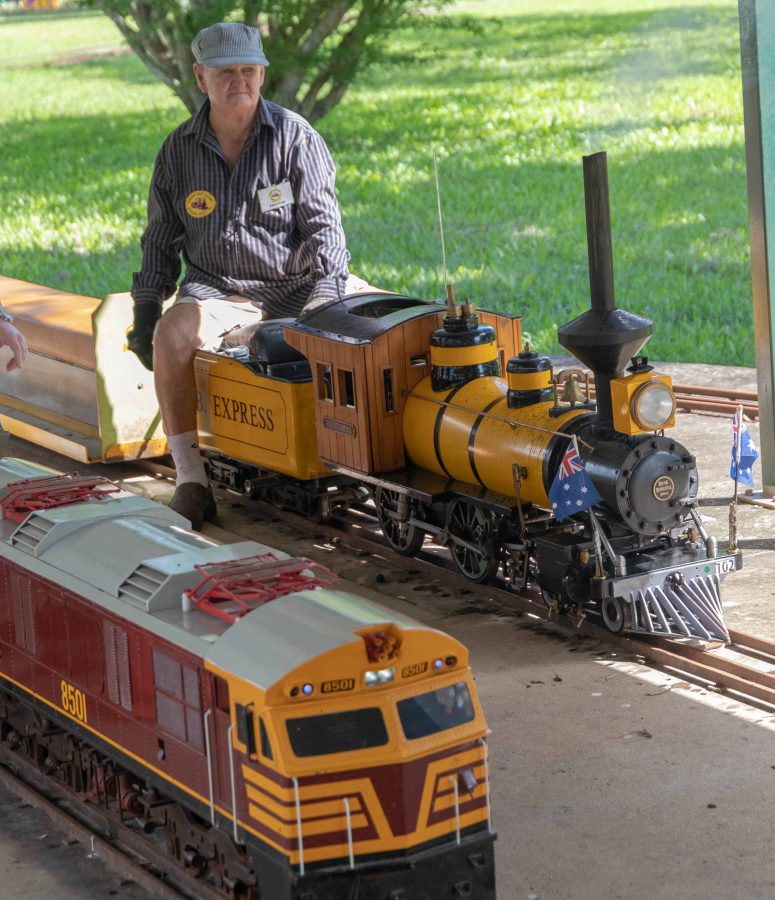 Want more inspiration?
HIDDEN BUTTERFLY HOUSE IN THE HEART OF SUNSHINE COAST
FEED WILD DOLPHINS AT TIN CAN BAY
WHY WILDLIFE HQ SHOULD BE ON YOUR 'MUST VISIT' LIST
HIKING MOUNT NGUNGUN WITH KIDS