Dozens of butterflies fluttered around us like a colourful cloud, with a handful quickly drawn to our son's brightly coloured yellow shirt.

Within moments several had settled on his shoulder, back and hair, using their proboscis to probe the colourful fabric in search of nectar.

We were inside the butterfly house that is the central attraction at the Sunshine Coast's very own Butterfly Hill.
Nestled on a residential street in the heart of Nambour, you could be forgiven for failing to realise the magic that awaits inside this small privately-owned local business.
But venture inside and you soon find yourself immersed in butterfly and stick insect heaven.
The Butterfly Hill experience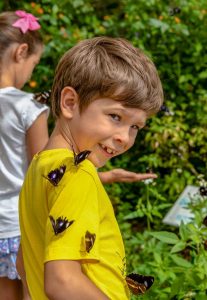 Given the entry price is so reasonable (we paid $22 in total for two adults and two children) don't expect glitz and glamour. Instead, what you do receive for the bargain price is an up close experience, along with a personalised lesson about butterflies and stick insects.
As we walked up the entrance way we were greeted by owner Brett Hoopert, who gave us a quick tour of Butterfly Hill before leading us inside the star attraction – the butterfly house.
Inside there is an array of flowering plants, displays of caterpillars, pupae and stick insects, and a small fountain with a few sponges soaked in agave syrup nearby at easy viewing level which the butterflies like to feed on.
However, there was little need to worry that we wouldn't spot any butterflies because as soon as the sun came out the air was filled with fluttering wings and several butterflies quickly settled on us.
Brett's partner Teena greeted and explained a little about the lifecycle of the butterflies. Our kids were captivated as Teena showed us the different stages, from egg to caterpillar, to pupae, to young and old adult, and pointed out the differences between the butterfly species. The kids were even allowed to gently hold one of the more active caterpillars, much to their delight!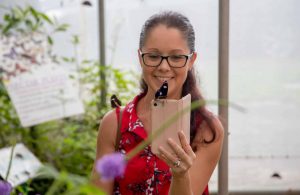 Teena then showed us a nearby display of her pet stick insects, some of which you didn't even notice until she pointed out that they were, in fact, stick insects not twigs! And once again, she let the kids gently hold several of them, making the experience even more memorable.
Teena also pointed out the host plants (the ones the butterflies lay their eggs on) that the different butterfly species prefer.
These plants are different to the nectar plants they feed on, and varieties of both types of plants are available to purchase in the nursery if you want to attract butterflies into your own garden.
Luckily we already have some of the nectar plants that we saw in the butterfly house growing in our garden, so we opted to buy a Hoya which is known to attract Crow Butterflies, which have a distinctive shiny pupa (chrysalis).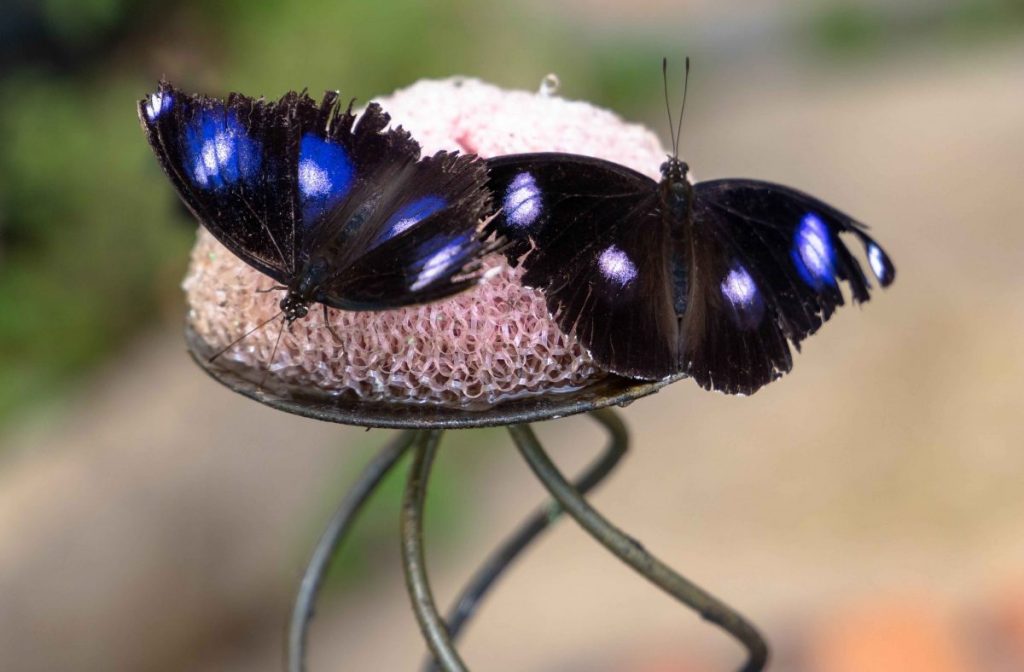 Our top tips for visiting Butterfly Hill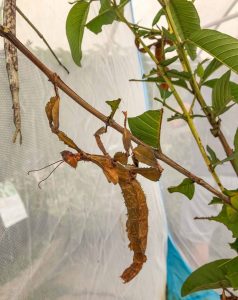 1/ Wear bright colours to attract the butterflies. They were particularly drawn to our son's bright yellow shirt. A pink bow in our daughter's hair was also popular with the butterflies, but my red floral shirt and Clinton's navy outfit did little to attract the butterflies to us.
2/ Take some water, as it is warmer in the butterfly house and you can feel a little dehydrated without taking a drink.
3/ Expect to take your time. We loved the experience and stayed inside the butterfly house far longer than we expected.
4/ Stay still when the sun comes out and the butterflies will settle on you.
What you need to know about Butterfly Hill
Butterfly Hill is located at 28 Petrie Creek Road, Nambour.
The nursery and tropical gardens were established on the site in 1967, but the butterfly house is a newer addition.
Entry costs $8.50 for adults and $5.50 for children aged 3 to 15 years, and kids under 3 are free.
It is open Wednesday to Saturday, 10am to 4pm, and Sunday, 10am to 3pm.
More information: www.facebook.com/butterflyhillnambour
* Information correct at time of publication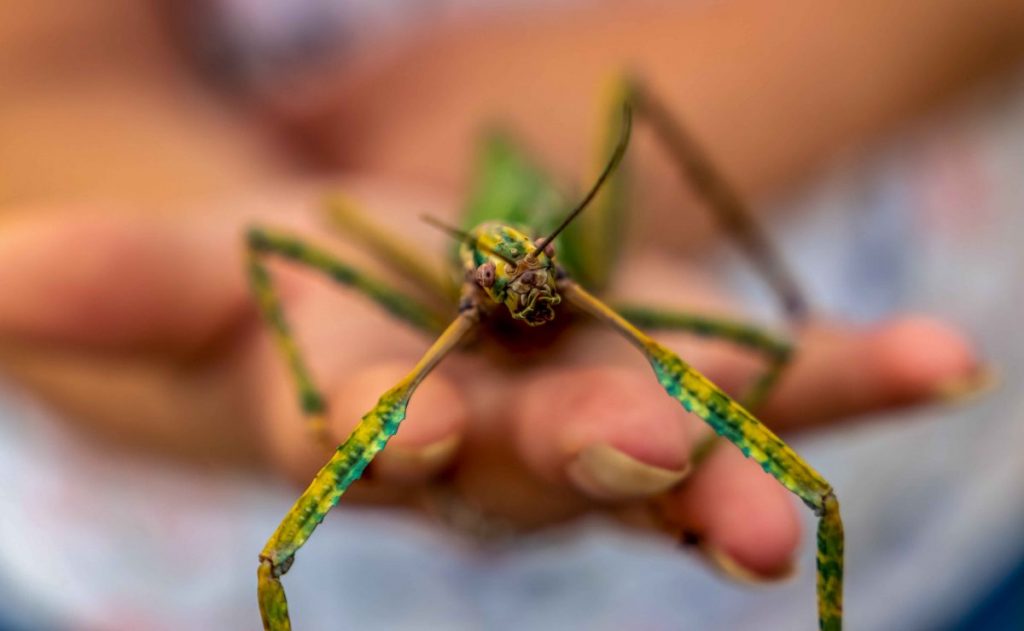 Want more inspiration?
FEED WILD DOLPHINS AT TIN CAN BAY
WHY WILDLIFE HQ SHOULD BE ON YOUR 'MUST VISIT' LIST
HIKING MOUNT NGUNGUN WITH KIDS
41 FUN FREE THINGS TO DO WITH KIDS ON THE SUNSHINE COAST