Go Like a Local
COMPETITION NOW CLOSED – WINNER ANNOUNCED
It's no secret that we love to travel.
Given Chippie's a Kiwi, I (Gemma) am an Aussie, but we met and lived in London for 10 years, we've been lucky enough to travel around the world numerous times and have experienced so many diverse and interesting countries and cultures. We've definitely been bitten by the travel bug!
But now that we've returned to Australia and settled down with our family on the Sunshine Coast, we're on a mission to experience everything that this stunning region and country has to offer.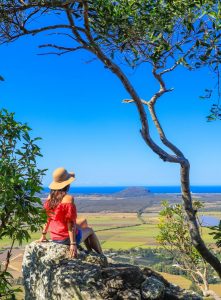 I'm sure we're not the only ones who've lived in or visited a certain city, country, or region for a while, only to discover some hidden gem after you moved on. You're left kicking yourself that you didn't know about this stunning spot while you were there!
It's that exact feeling that first prompted up to launch Our Coast Life – to push ourselves to explore as much as possible and share all the hidden gems we discover along the way.
So, when we heard about Tigerair's 'Go Like a Local' campaign, we were immediately keen to get involved. It's the perfect match!
Firstly, we love that while Tigerair is marketed as a budget, low cost airline, they still offer a great level of service and have a wide range of domestic routes.
But also, the campaign is about locals sharing their favourite spots – those hidden gems that not everyone knows about. Amazing lookouts that are off the beaten track, delicious meals in places you wouldn't expect, or amazing sights that are worth trekking to. What's not to love?!
'Go Like a Local' Competition
Even better, we're running a competition for the most creative insider tip. One lucky person who shares their favourite hidden location with us will win a $250 Tigerair travel voucher to book their next adventure.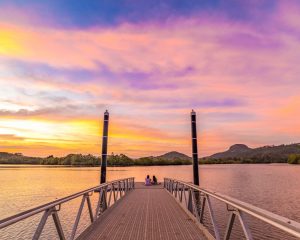 All you need to do to win is share a photo of your favourite place on Instagram and tag #GoLikeALocal @tigerairaustralia and @ourcoastlife.
And make sure to like both the @tigerairaustralia and @ourcoastlife pages on Instagram.
Your hidden spot can be anywhere, but think outside the box, somewhere that's off-the-grid or only the locals know about.
The most creative, valid entry will be selected for the $250 Tigerair travel voucher prize.
We've included photos of some of our favourite places on the Sunshine Coast. Some you may have heard of, while others are a little more off the beaten track. The main photo at the top of this article is of Stumers Creek at Coolum, which regularly delivers these amazing reflections at sunrise. Stunning!
But we're most keen to find out what your favourite places are? We can't wait to see what everyone shares!
Entries close 5pm AEST on March 15, 2019. (Note you can enter multiple times but each photo must be unique and your own creation. Entry is open to Australian residents 18+ only please.)
For more information, go to www.tigerair.com.au/go-local
UPDATE – WINNER ANNOUNCED: Congratulations @my_life_uncorked