Rockhampton offers a wealth of diverse experiences that shouldn't be missed. Ranging from Aboriginal cultural tours, to fossicking for 120-million-year-old Thundereggs, it's incredible that one city has such a breadth for unique activities for all interests and ages.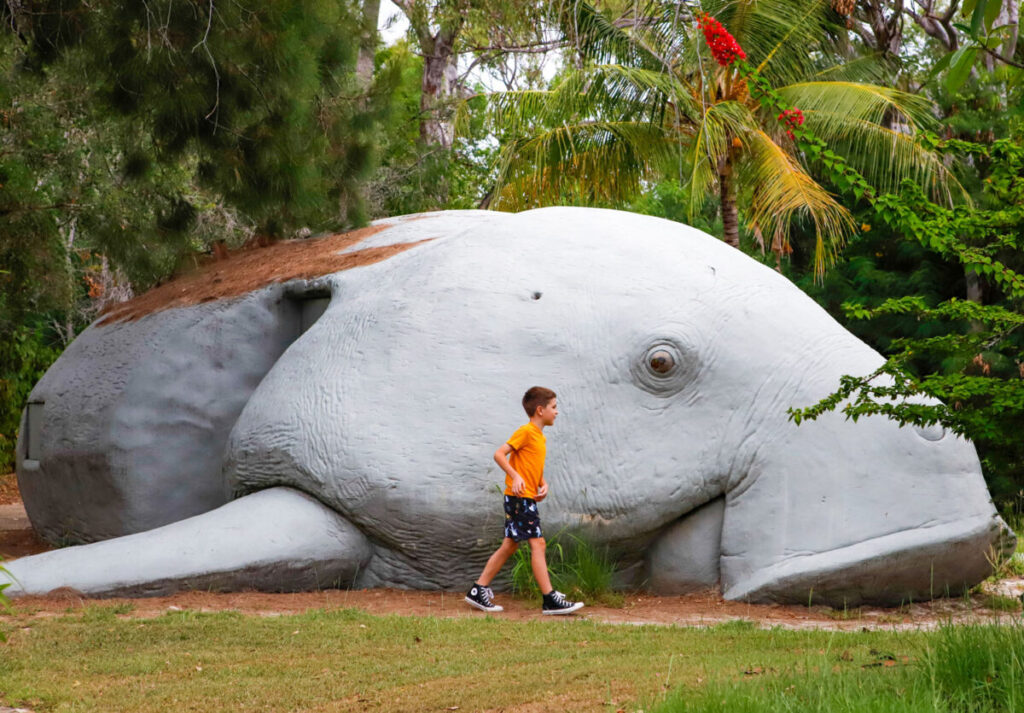 Dreamtime Cultural Centre
Gain a valuable insight into both the Aboriginal and Torres Strait Islander cultures at the Dreamtime Cultural Centre. Time your visit with the daily guided tour and you'll be intrigued by fascinating stories about the Karingbal and Bidjara people's ancient culture and connection to the land around Carnarvon Gorge, before being entertained by the sounds of the didgeridoo being expertly played and trying your hand at boomerang throwing. This unique experience is not to be missed. Cost: Adults $15.50; seniors $10.50; children and students $7.50.
Mount Hay Gemstone Tourist Park
Try to strike it lucky while fossicking for your very own 120-million-year-old Thundereggs at the Mount Hay Gemstone Tourist Park. Located approximately 30 minutes west of Rockhampton on the Capricorn Highway at Wycarbah, the park allows visitors to dig through the remains of an extinct ancient volcano for Thundereggs and spherulitic Rhyolite. Take your finds back to the gift shop and the staff will expertly cut them open for you, revealing the beautiful colours, crystals and patterns hidden inside. Cost: Adult $30; child (5-17) $15; under 5s $5; 10% off total price for families of 2+2 or more.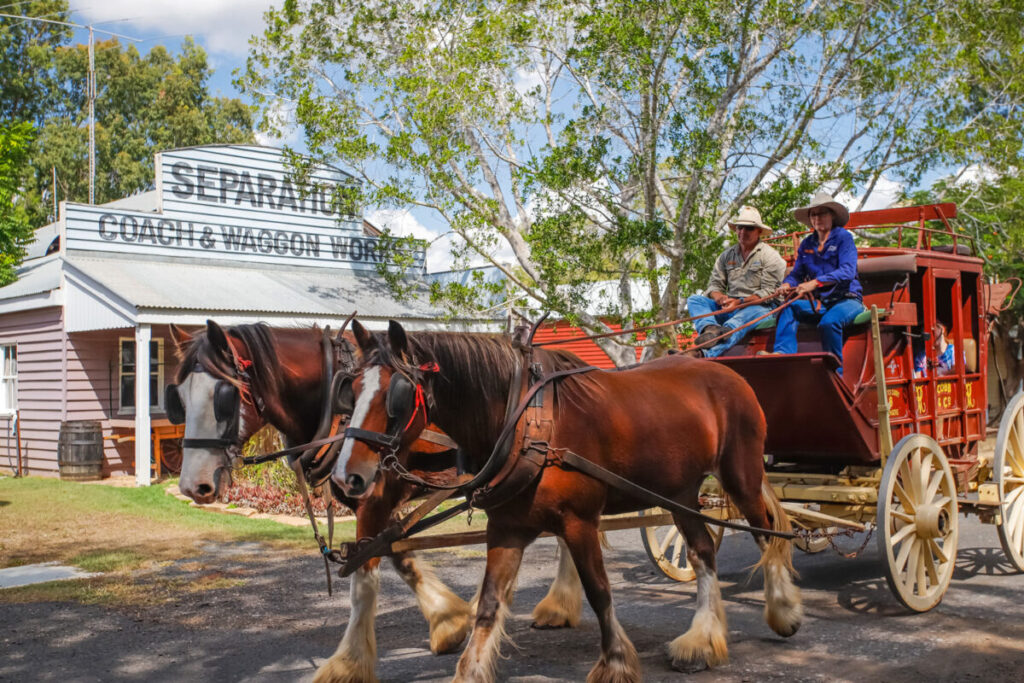 Rockhampton Heritage Village
Step back in time and immerse yourself in the charm of yesteryear at the Rockhampton Heritage Village. Set on 11.4 hectares of bushland, the Village incorporates original and reproduction homesteads, buildings, and businesses, as well as memorabilia and artefacts portraying life in the region from the 1850s to the 1950s. Highlights include vintage cars, fire engines, a double decker bus and horse and carts on display, along with a working blacksmith's shop, impressive printing press collection, and even farmyard animals. Cost: $5 – for everyone aged 3 years and over.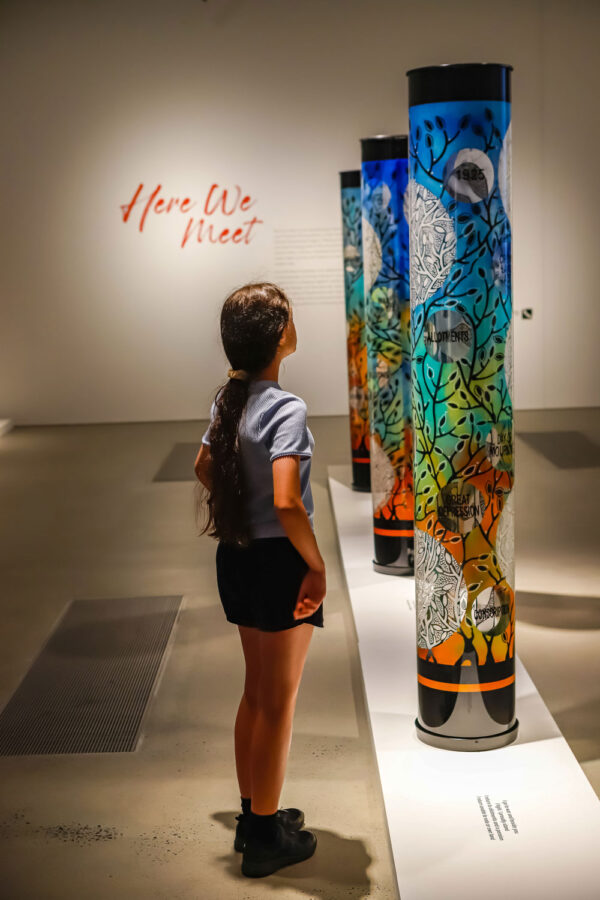 Rockhampton Museum of Art
The newest fabulous free offering in the region is the impressive Rockhampton Museum of Art. Located on Quay Street, the Museum of Art is the largest gallery in regional Queensland and home to an impressive collection of nationally significant artworks, including works from artists such as Sidney Nolan, Arthur Boyd, Russell Drysdale, John Coburn and Charles Blackman. The museum also offers a regular program of talks and workshops, as well as free creative school holiday activities for the kids. Cost: Entry is free!
Fishing the Fitzroy
Fishing the Mighty Fitzroy River (Tunuba) in Rockhampton is probably top of most eager anglers' 'wish list'. Home of the Barramundi, the river also plays host to plenty of trophy King Threadfin that many dream about catching. In Rockhampton, reeling in a trophy Barra or King Threadfin is the reality for many visitors and local alike, and there are plenty of smiling selfies posted on social media to prove it! Find a complete guide to Fishing the Fitzroy on the Explore Rockhampton website. Cost: Free if you have your own gear, but we'd recommend a charter to learn all the local fishers' top tips on catching that elusive Barra!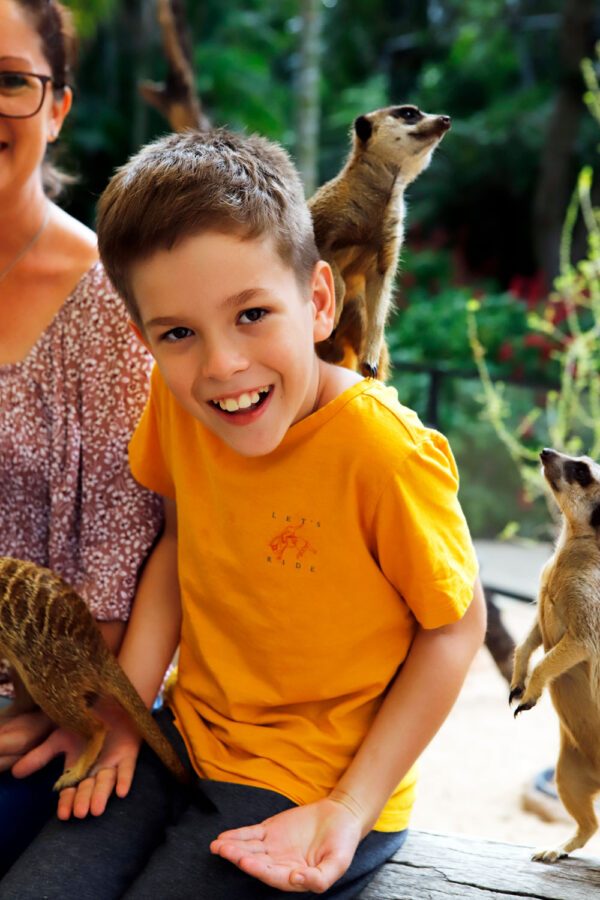 Meet the Meerkats
Make some new furry best friends by booking a personalised Meerkat experience at the Rockhampton Zoo. Your friendly zoo-keeper guide will teach you all about these mischievous animals, before taking you into the enclosure to meet the local mob of 6 meerkats up close. They are absolute characters, and will climb all over you in search of the tasty treats the zoo keeper will provide. This is definitely a once in a lifetime experience not to be missed! While entrance to the zoo is free, you will have to make a booking and pay a small fee for the meerkat experience.
Capricorn Caves
Just a 30-minute drive from the Rockhampton CBD you'll find the Capricorn Caves – arguably one of the most impressive cave systems on Australia's east coast. First discovered in 1881 by Norwegian migrant John Olsen, the dry limestone caves remain one of the largest privately owned cave systems in Australia and are well-worth exploring. A range of tours are on offer to suit all abilities and levels of adventure and depart throughout the day. Cost: Dependent on tour. For example, the Cathedral Cave Tour costs: $33 adults; $16 children (4-15); under 4s are free; $85 for a family of 2 adults + 2 children
Timed your visit right?
Rockhampton is a hot bed for exciting major events, so make sure to check what's on during your visit. Highlights of the annual calendar include the revved up RockyNats, polished Pop-Up Polo, or delicious Capricorn Food and Wine Festival. The Professional Bull Riding also regularly visits Rockhampton and you can watch all the action while enjoying a refreshing beverage at the iconic Great Western Hotel. Click the link to find out more about events on in Rockhampton.
For more inspiration, visit Explore Rockhampton's website.
(DISCLOSURES: This article was written in paid partnership with Explore Rockhampton. We were kindly hosted during our visit in April 2022. The opinions included in this article are all our own. We only ever recommend places, services and experiences that we personally love.)
*All information correct to the best of our knowledge at the time of publication (May 2022).